Maslow's hierarchy of needs may conjure up memories of Psych 101, but the theory that all humans have basic needs and strive for the next level of fulfillment is particularly relevant in the rapidly evolving COVID-19 workplace today. With the proliferation of new digital tools and remotely distributed teams, Maslow's theory offers valuable insights to help you keep employees on-point, engaged and satisfied.
Let's start with a refresher on Maslow's hierarchy, then break down where and how COVID-19 human needs and technology fall within it.
mapping maslow's theory to the COVID-19 workplace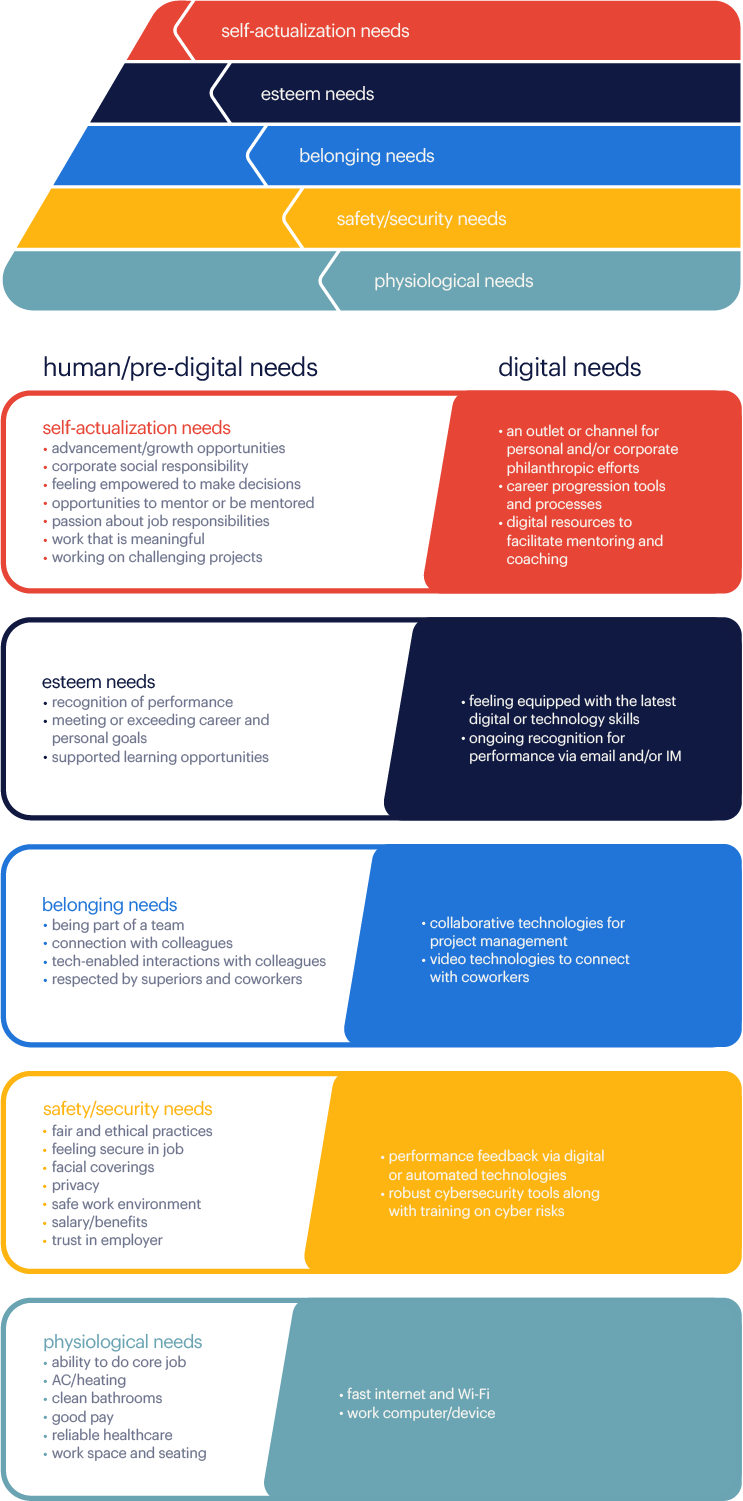 become a pandemic leader
Want to learn how to best leverage technology to meet the rapidly changing requirements of the COVID-19 workforce — while also increasing productivity and setting the stage for future growth? Check out the Randstad Learning Center for deep dives and more actionable insights. Or, if you'd prefer a more hands-on approach, contact us today to learn how we can help you achieve your goals.