Randstad Office Professionals recently surveyed select clients to identify key priorities and challenges for the year ahead. The results may surprise you: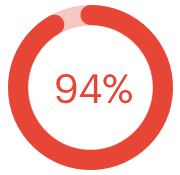 Nearly all respondents (94%) appear to be confident about future growth, with two-thirds planning to hire for office professionals in order to support that growth.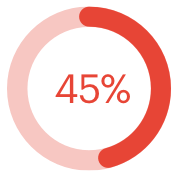 At the same time, talent-related challenges prevail, with recruiting and hiring (45%) and talent shortages or skills gaps (37%) as the most cited internal and external challenges, respectively, at companies today.
Fortunately, strategic partners can help alleviate that disconnect, enabling your company to realize business goals. Ready to tackle your biggest strategic challenges? Here's how we can help.
inside our core service areas
At Randstad, our talent is driving businesses forward, and we have local recruiting experts who can help you better understand the trends and technologies impacting your business.
our core service offerings include:
Administrative staffing: Our expert administrative staffing consultants will partner with you to find best-fit candidates — from receptionists to office managers, executive assistants and everything in between.

Customer service and call center staffing: A full 89 percent of customers say they'll switch to a competitor following a negative customer experience, which means customer service is a key differentiator for companies today. From call center agents to order processors, contact center reps and more, our recruiters will source candidates that give you an edge on competitors.

Accounting and finance support staffing: Accounting clerks, credit and collections professionals, payroll supervisors, accounting supervisors — these skilled finance professionals are increasingly hard to find. Fortunately, you can always count on us to deliver the talent you need.
With our large network of nationwide talent, we can deliver talent for virtually any office professionals role, no matter how specific or niche.
what differentiates randstad?
We take a high-tech, high-touch approach to staffing — and that means building relationships with talent in order to uncover alignments between their strengths and your specific needs. The result? You'll get candidates who aren't just qualified and ready to contribute value from day one, but possess the right mix of qualities to ensure they gel with the culture of your organization, too.
What's more, our recruiting experts can conduct in-depth pre-employment screenings, assessments and other tests, including behavioral interviews. We'll leverage the latest sourcing, screening and hiring technologies, together with our deep domain expertise in office professionals staffing, to solve for critical talent pain points.
But hiring never happens in a vacuum. Staying on top of the latest trends currently impacting hiring of office professionals, and readjusting your hiring strategy accordingly, will help keep you competitive for the market's best candidates. That's why our experts will make sure to design a plan that reflects the overarching national trends, as well as the current conditions in your local market.
more than just office professionals
When you partner with Randstad Office Professionals, support doesn't have to end once your office operations have been staffed. Our experts in other areas are standing by to assist you — no matter what industry you're in.
Say you came to us to find accounting clerks for your firm. Pass the baton to Randstad's specialists in accounting and finance, and get your next great tax manager or accounting clerk while you're at it.
Or maybe you worked with us to strengthen your customer service team in anticipation of a new product launch. Work with Randstad's manufacturing and logistics experts to get support on the factory floor, too, to make sure what you're selling gets built and shipped properly.
Whatever your staffing needs may be, Randstad has the expertise needed to address them: Just hired a receptionist for your medical care facility? Randstad Healthcare can help you find nurses. Looking for an executive assistant for your CTO? Randstad Technologies can help you find developers or any other tech personnel you need afterwards, too.
But access to best-in-class talent is only the beginning of the advantages of partnering with Randstad. We can deliver value in so many other ways — from staff augmentation to permanent placements, outsourcing, project support and more. And because we take a collaborative, flexible approach, we have the ability to solve for nearly any talent-related challenge.