manufacturing month 2020: 5 ways to engage your team
If the pandemic has shown us anything, it's how important manufacturing is to keeping our society running. From warehouse workers to picker/packers, forklift drivers and everyone in between, that reality has been brought to life by the tireless contributions of employees like yours — which makes this upcoming Manufacturing Month all the more important.
View the infographic below to learn what you can do not only during Manufacturing Month, but all year long, to show your appreciation for your team and keep them motivated and engaged throughout these trying times.

It's nearly impossible to overstate the importance of the manufacturing and logistics sectors to the health of the U.S. economy overall. Just for starters, consider the fact that every dollar spent in manufacturing adds another $1.89 to the overall economy — and that's a higher rate than any other sector.
It's good news for everyone, therefore, that these industries are primed for growth. In Randstad's recent survey of select manufacturing and logistics clients, for example, the vast majority (68%) indicated they expected performance to increase in the year ahead.
and from a talent standpoint, demand for an additional 452,000 warehouse and distribution workers is forecasted this year alone.
But all of that growth won't be realized unless distinctive challenges are overcome — talent shortages, skills gaps and a growing retention crisis are all major trends affecting hiring throughout manufacturing and logistics. To stay competitive, employers will need to tailor their hiring approaches differently. But for many, that can be too big an undertaking to tackle solo, and that's why many best-in-class manufacturing and logistics companies turn to strategic partners for help.
Ready to move the needle on key metrics like talent, safety and more? Here's a look at Randstad's core service areas, how we can deliver value — and what sets us apart from the competition.
our core service areas
Talent is your most valuable asset. It's what drives your business forward each and every day, but it might not be your area of expertise. Fortunately, it's ours. And no matter how complex or niche your needs may be, we can deliver. Our core service areas include: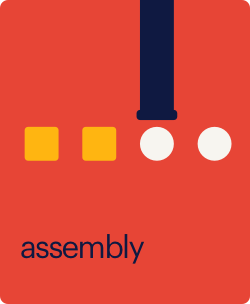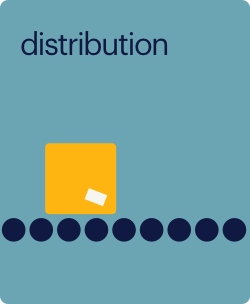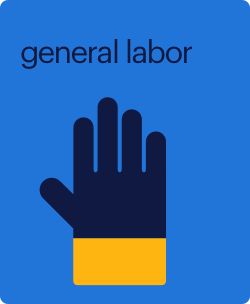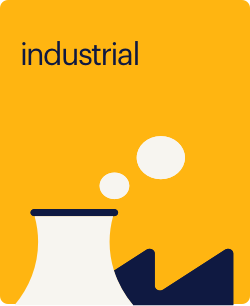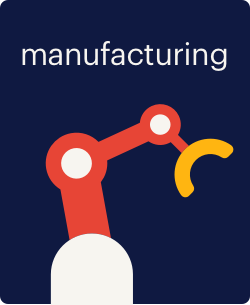 These are only a few examples of how we're partnering with and supporting leading manufacturing and logistics companies today. Ultimately, with our large network of qualified candidates available on demand across the country, together with our deep domain expertise in the manufacturing and logistics industries, we can solve for virtually any talent-related pain point, no matter how large or small.
what differentiates randstad from the competition?
Unlike most other staffing partners, we understand the connection between talent and operational KPIs around safety and compliance — something that can make all of the difference for manufacturing and logistics companies. Our recruiters are experts in the latest industry best practices, and they'll work with you consultatively to answer questions like:
Plus, we can enhance your organization's onboarding processes, build best-in-class communication channels around safety and partner with your leadership help you overcome key safety challenges.
Another differentiator is our high-tech, high-touch approach to staffing. While all of our recruiters are empowered by the latest and greatest hiring technologies, they're also constantly in touch with talent, and they leverage those relationships to source candidates who are uniquely qualified to meet your needs. That way, you'll get candidates who aren't just ready to contribute value from day one, but also possess the intangibles that make someone a great fit for your organization's culture, too.
Finally, there's our in-depth pre-employment screening process, which we can customize to meet your business objectives, no matter how complex or niche they might be. While Randstad's recent survey revealed a sunny outlook among manufacturing and logistics companies today, finding skilled talent to support demand remains a major concern — and when you partner with Randstad, we can always step in to help you scale.
how we can help
At the end of the day, warehousing and distribution technologies are only ever going to be as effective as the people who run them, which is why partnering with Randstad can deliver measurable value. We have a long track record of success connecting people and innovation, creating supply chain efficiencies and alleviating pain points and ensuring our clients' see maximum ROI.
access to best-in-class talent is only the beginning of the advantages you'll see by partnering with us. We can deliver value in many ways — from staff augmentation to outsourcing, consulting, project support, end-to-end solutions and much, much more.
more than just manufacturing & logistics
Randstad is equipped to assist in ways beyond just staffing for manufacturing and logistics roles.
Say you partnered with Randstad's manufacturing and logistics experts to find general workers or forklift drivers for your warehouse. From there, why not work backwards through the funnel and turn to our legal staffing specialists to get talent that can secure patents for products, or work with Randstad Engineering to find innovative thinkers who can create new concepts.
Or maybe you ship products directly to consumers. You'll definitely want to have a top-notch customer support team in place to field calls. Randstad's experts in office and administrative staffing can help you find customer service reps to keep customer satisfaction high and order renewals rolling in.
In the end, whatever your staffing needs may be, Randstad has the expertise needed to address them, thanks to the many different areas in which we specialize.